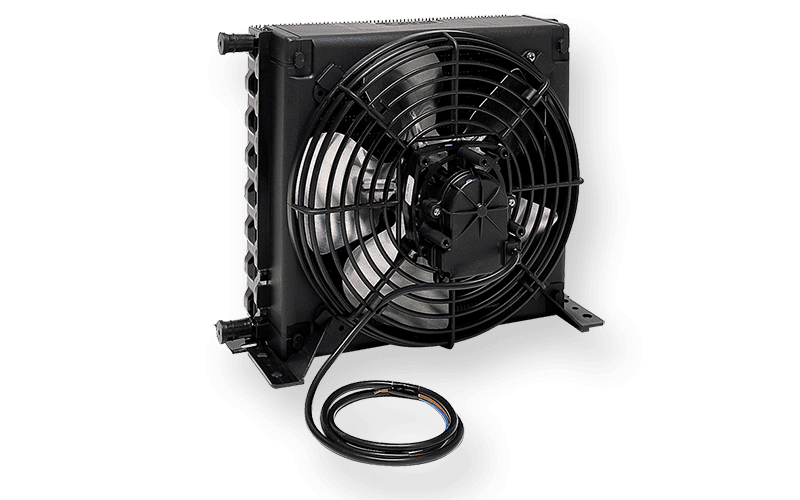 Condensadores sin tubo ventilados STVF, STVF..ES
Intercambiadores especiales de acero, producidos según una tecnología única en el mundo
Potencia máxima en el mínimo espacio, para aplicaciones a medida
Gran intercambio térmico y reducidas dimensiones
Volumen menor con una limpieza interna total
Gran resistencia mecánica y a la corrosión
16 modelos, de 470 a 5.460 kW
Características principales Condensadores sin tubo ventilados STVF, STVF..ES
Todos los condensadores se someten a un tratamiento superficial de fosfatado y doble barnizado por inmersión y desecación en horno.
Este tratamiento garantiza una resistencia total a la corrosión, en especial en un entorno marino.
Combinación óptima de los ventiladores
La serie STVF se ha obtenido acoplando a los correspondientes condensadores STFT el grupo motoventilador oportuno.

STVF...ES Benefit
New range of air cooled condensers with electronic motor: up to 66% energy saving
Los condensadores STFT han sido probados en niebla salina según las normas ASTM B117 durante 400 horas.
SCROLL